Ingredients with a Pedigree
Born and raised in the some of the cleanest and most abundant places on earth. Ohio Amish country. The cold, clear waters of the North Atlantic. The fertile pastures of the West Coast. To serve you really good stuff, we start with really good stuff.
Unconventionally Authentic
Tandoor-cooked right before your eyes, our food comes from our own family recipes and centuries-old Indian kitchens. But we make it amazingly fresh and delightfully modern.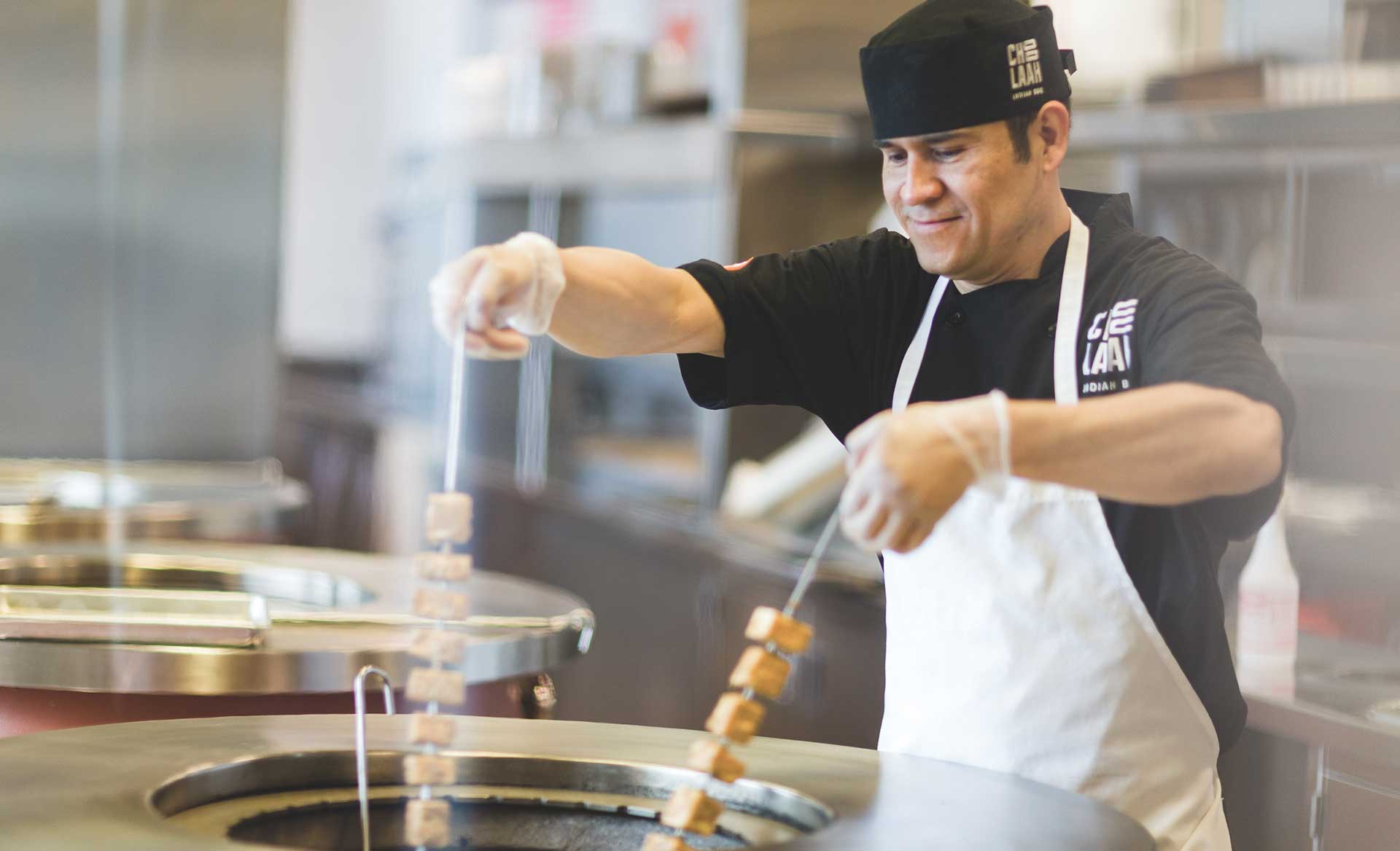 We've Got You Catered
Serve your guests or colleagues what they really want. Happy, hearty food that's yum, not yawn. The flavors. The spices. The colors. The choices. The plates. The utensils. Choolaah brings it.